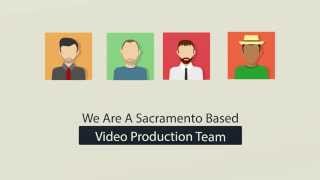 Why Use Video Marketing?
Fox Leadership Group
Law Office of Mo Mokarram, Bankruptcy Attorney
Why Use Video Marketing?

Why Use Video: Bright Coast Productions gives you several stats to show you why you need to use video in your marketing. Video marketing for small businesses is very powerful if you want to accomplish the following things: * build trust * build credibility * and build relationships Let Bright Coast Productions help you create your own video. At Bright Coast Productions it is our goal to help each client create useful and important connections with their customers and market. We do this by helping create well crafted professional-grade video blogs and web commercials to help business put their best foot forward. Worried you're impersonal or your business is boring? Never fear, we specialize in helping bridge the gap and find your inner thespian. With our background in documentary work and skilled editors, you'll feel comfortable knowing we help you craft the perfect image for your company's profile. Contact Us: 916-432-3272 info@brightcoastproductions.com

Fox Leadership Group

Steve Fox gives small business owners education in leadership and management. Providing monthly networking events, newsletters, videos and more resources to help you succeed.